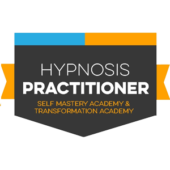 Hypnosis and life coaching are powerful tool for creating rapid transformation by healing and rewiring faulty programming at the deepest level of the unconscious or subconscious mind. Hypnosis help you get to the root of the problem quickly so that you client can focus on creating the life that they want and deserve.
This course is a thorough hypnosis practitioner training program that is taught by one of the leader and a pioneer in the hypnotherapy field with 23 years of experience.
You can use the foundational hypnosis and coaching processes you learn in this course to add value to your life coaching, NLP, counseling or other professional practice, or learn how to continue your education and earn a certification as a practicing hypnotherapist.
You will develop foundational skills as a hypnosis practitioner and life coach,including powerful hypnosis tools to address common concerns and help clients in a number of way such as:
Smoking cessation
Weight management
Banishing limiting beliefs and negative thinking
Stopping unwanted patterns and habits
Overcoming a fear
Increasing motivation and productivity
Breaking negative relationship patterns
Handling stress and managing problematic thoughts and emotions
Getting UNSTUCK by gaining clarity of their desires, goals, and necessary action
Developing confidence and take back control of their lives
Improving their ability to meditate
Keep in mind that this is just a limited list of what these hypnosis, hypnotherapy, and life coaching tools can do to help your clients transform their life.
In this hypnosis, hypnotherapy, and life coach training course, you will develop an in-depth understanding of how the mind works and how subconscious beliefs can be reprogrammed.
Δεν βρέθηκε κανένα προϊόν που να ταιριάζει με την επιλογή σας.